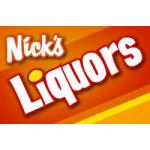 3.01.2018
Sunday Sales

In regard to the recent legislative change regarding Sunday Sales, Nick's Liquors is choosing not to open on Sundays at this time. We value and appreciate your business and look forward to serving you Monday through Saturday.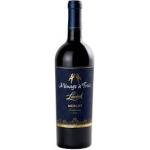 MENAGE TROIS LAVISH MERLOT 750ML

Lavish is a luxurious, over the top expression of Merlot, offering a truly sensual experience. From its deep ruby red color and its alluring blueberry cordial fragrance, Lavish promises to be much more than a typical Merlot. On the palate, seamlessly integrated flavors of rich, ripe blueberries and juicy black plums flirt recklessly with dark cocoa and sensual vanilla notes before being swept up in a smooth, chocolaty finish. It's full-bodied with a soft, round mouthfeel—a uniquely rich, extraordinarily lavish Merlot.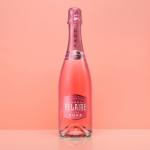 LUC BELAIRE LUXE ROSE 750ML

An ideal complement to the rest of the Belaire range, Luxe Rosé is made with a perfectly-balanced blend of Syrah, Grenache, and Cinsault from France's best terroir and crafted by hand at our historic estate on the beautiful French Riviera. This lush pink wine is showcased in a crystal-clear glass bottle with embossed foil labels: a luxurious and striking package for the exquisite cuvée within. An oak aged dosage and a uniquely proportioned grape blend sets Luxe Rosé apart from the other wines in our line. In the glass, aromas of fresh strawberry and raspberry awaken the senses. The wine is creamy and rich on the palate, with more berry flavors coming to the fore, along with a light touch of wood. A long, velvety finish is the perfect final touch for this surprisingly light, drinkable wine.