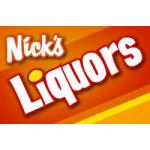 3.01.2018
Sunday Sales

In regard to the recent legislative change regarding Sunday Sales, Nick's Liquors is choosing not to open on Sundays at this time. We value and appreciate your business and look forward to serving you Monday through Saturday.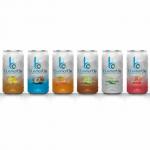 BLUE MARBLE COCKTAILS 4PK CANS

Our goal at Blue Marble Cocktails is to create a better cocktail. A cocktail ready-to-drink at a moments notice, tastes amazing, and comes in a recyclable container you can drink anywhere on the planet. For each can sold, a portion of proceeds will be donated to environmental initiatives keeping our blue marble blue. It's the least we can do for a planet that provides us with the all-natural ingredients that make our nine delicious cocktails so good: Bloody Mary, Coconut Island, Cosmo, Greyhound, Marble-Rita, Mojito, Moscow Mule, Screwdriver, and Vodka Soda.